Today is the 40th anniversary of the first node in the network
---
Yup a big hearty congratulations goes out today – and it's not for just one major innovation: today is the 40th anniversary of the first ever node in any network, and also celebrating it's birthday is the humble computer mouse!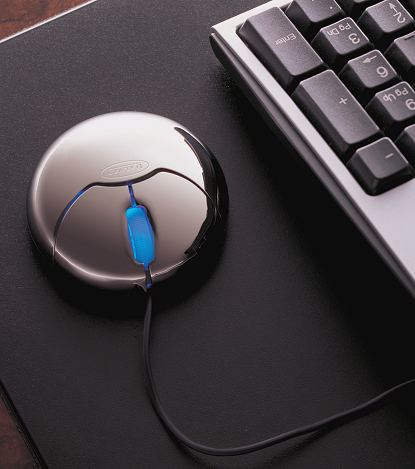 At 3.45pm on Dec 9th 1968 the mother of all computer demos occurred. Douglas Engelbart and Bill English along with their teams 30 miles away at Stanford Universities Stanford Research Institure (SRI), spent 90 minutes at the Fall Joint Computer Conference publicly demonstrating and presenting the computer mouse, hypertext, email, video conferencing, word processing, and cut-and-paste.
In one 100 minute presentation the human race shook hands with the computer network for the first time!
The full presentation is still viewable over at http://sloan.stanford.edu/MouseSite/1968Demo.html (they have also broken it down into bite size chunks).
The approx 1000 delegates in the conference hall were addressed by Engelbert from his Augmentation Research Centre via a 22′ black and white projector screen. The crowd of sophisticated computer developers were apparently astounded by the presentation.
Engelbert and his team were literally the first two nodes in the network which would quickly evolve into the internet. The entire revolution was born on that December afternoon in 1968! Not only did they create the ability for computers to interact but they also created the network we know so well today, that which allows human beings to do what they enjoy most – talk to each other.
In 1988 Engelbert set up the Bootstrap Institute in order to concentrate his efforts towards forming "dynamic knowledge repositories", in an attempt to "boost mankind's collective capability for coping with complex, urgent problems"… sounds familiar huh!
Engelbert's mission continues today. This year The Tech Museum of Innovation (www.thetech.org) in San Jose, California is unveiling an interactive mural that will be on tour worldwide to collect and engage people to join in fulfilling Engelbert's vision of using technology to enhance our lives.
Only depressing angle – that makes me older than the internet! Damn!
Comments
comments
Permalink:
http://www.aldissandmore.com/2008/12/09/today-is-the-40th-anniversary-of-the-first-node-in-the-network/
Filed under: innovation, technology